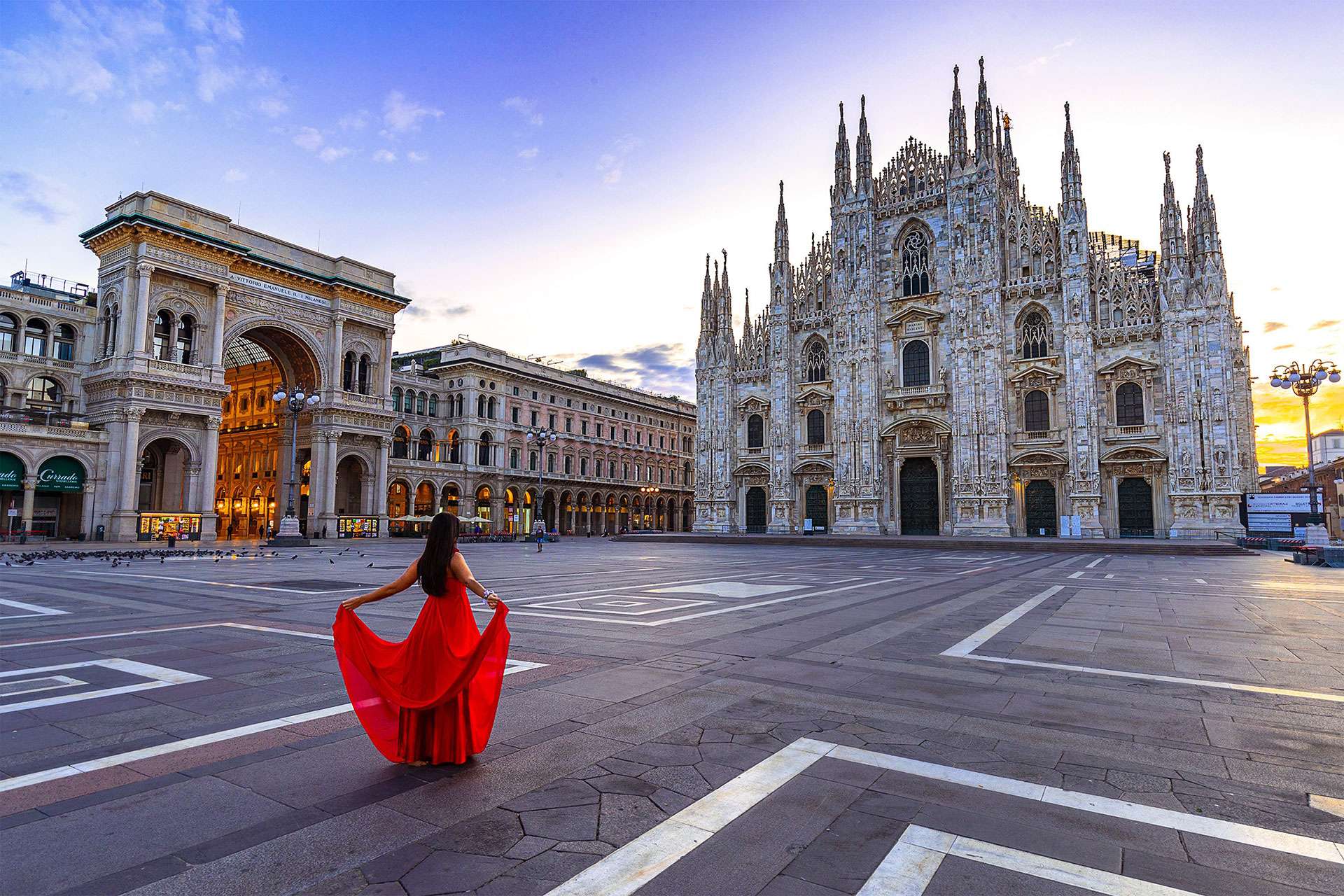 Choose AHD
for your luxury stay in Milan center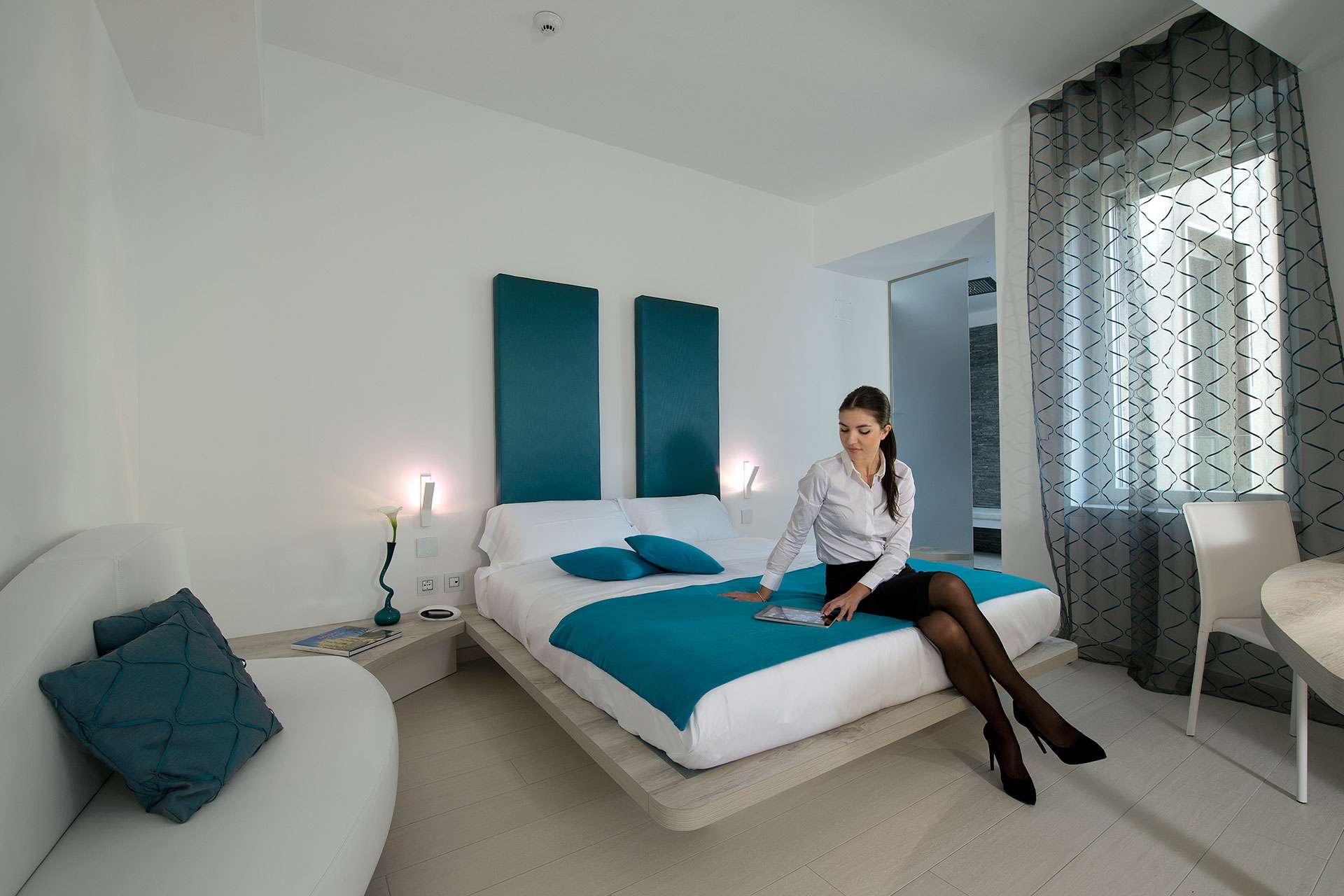 Aparthotel Duomo
Luxury apartments in Milan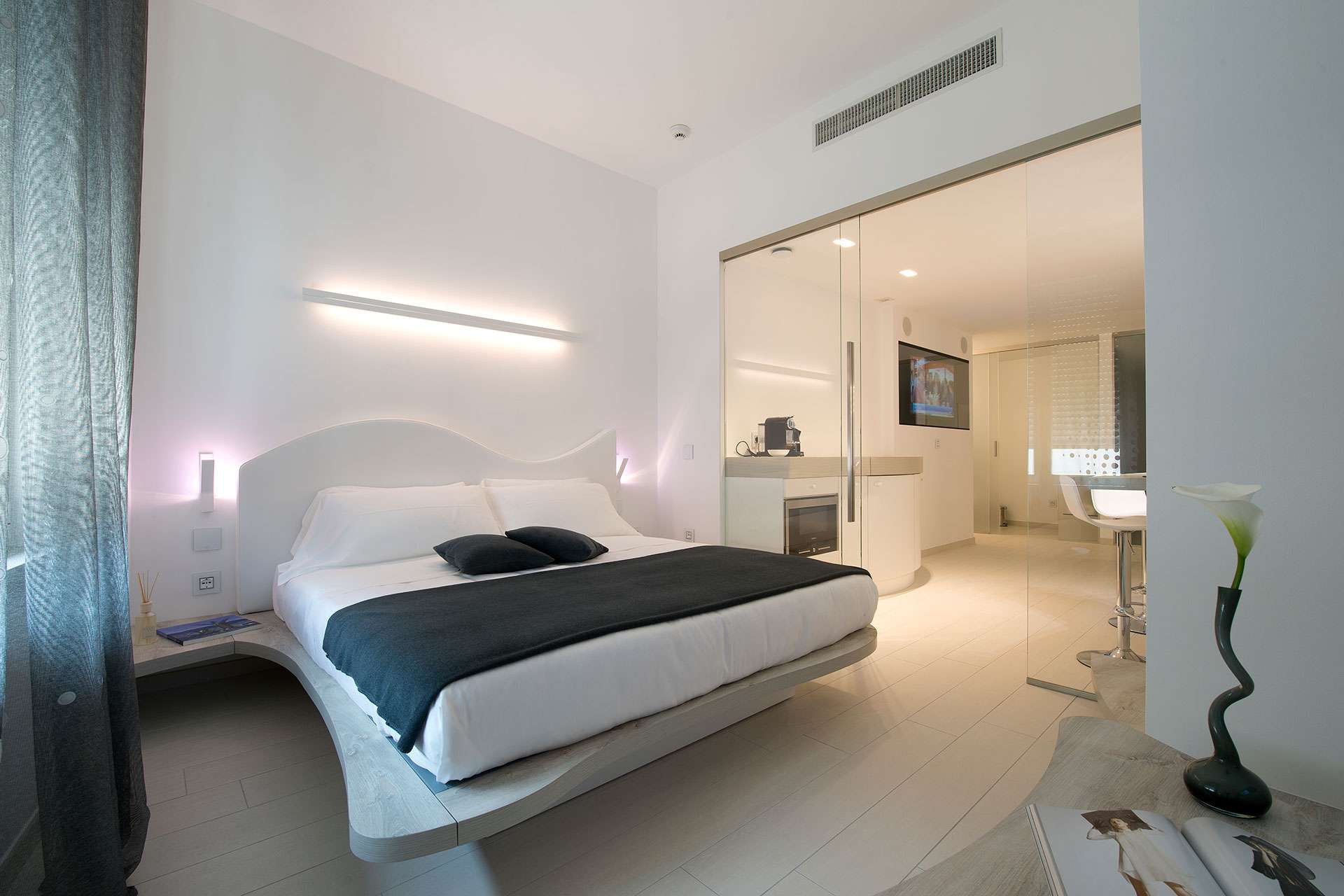 Aparthotel Duomo
Where comfort meets design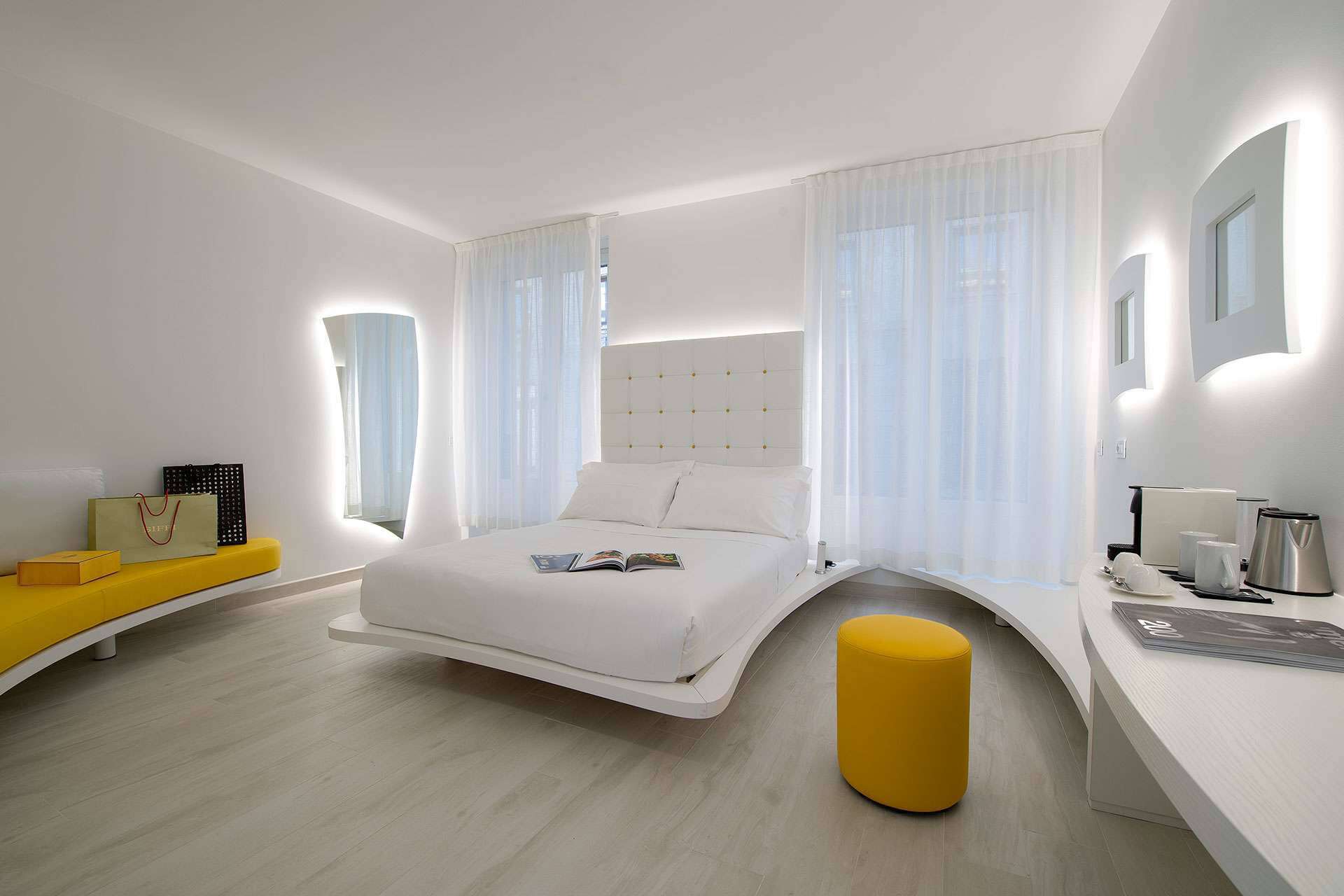 AHD Rooms
Exclusive luxury rooms
Crystal Suite
The luxury of a room with a private spa overlooking the Duomo
Luxury apartments and rooms in Milan center
Aparthotel Duomo and AHD Rooms: an exclusive stay two steps away from the Duomo of Milan
AHD offers luxurious accommodations in Milan, in the historic center with a view of the Duomo: rooms and apartments featuring high quality finishes and elegant design furniture with curved lines, refined fabrics and delicate subdued lighting, as well as spacious bathrooms with shower and chromotherapy, for a stay in total privacy in the heart of Milan.


Modern design apartments measuring 35/40 sqm, for an independent stay with full privacy, one minute from Milan's Duomo. Double rooms with fine, modern furnishings, fitted with modern amenities, ideal for a couple on vacation in the center of Milan.
AHD provides travelers the pleasure of an exclusive stay in the heart of Milan, just a few meters from the Duomo, in spaces designed to guarantee the best comfort.
– Home automation
– High quality finishes
– Design furniture
– Refined fabrics
– Delicate subdued lighting
Central, clean and wow

Just behind the Duomo you can find a collection of flats that will complement your taste for understated luxury. The apartment we rented was spotless and we enjoyed the privacy that gave the feeling of owning your own place in Milan. everything is a walk away, restaurants and shops at your doorstep and the interior reminds you of how luxurious life can be, enjoying a splendid shower and living the life of an uptown high-so Italian yuppie. We really enjoyed the crossover between a private apartment and a full-service hotel setting.

TripAdvisor traveller, October 2017